SPINAL DECOMPRESSION
Do you have back pain, sciatica, a herniated disc or another painful condition that's related to your spine? Perhaps you've tried everything and think that surgery is your last resort. We are offering an effective alternative : non-surgical axial spinal decompression.
The Hill Decompression Table is a computer-controlled motorized traction table that offers the latest in decompression therapy.
Conditions That Spinal Decompression May Be Able to Address
You could be a good candidate for the therapy if you are a current patient or new patient that has been diagnosed with or suffer from any of the following conditions:
Herniated disc
Degenerative disc
Facet syndrome
Failed spinal surgery
Failure to improve with at least two non-operative conservative treatment measures
Chronic lumbar or cervical pain without any clear causation
How Does It Work?
Spinal decompression gently stretches the spine, taking pressure off the discs ( the gel-like cushions between the bones in your spine), and improving circulation in the area.
Diagram illustrating how spinal decompression works
By creating a negative pressure within the disc, the goal of spinal decompression is to promote retraction of bulging disc material and encourage an influx of nutrients into the discs to aid healing and relieve pain. Once you start receiving spinal decompression, the targeted, research-based treatment process often provides relief and may mean you could avoid costly surgery.
The Advanced Hill Dt
Decompression Table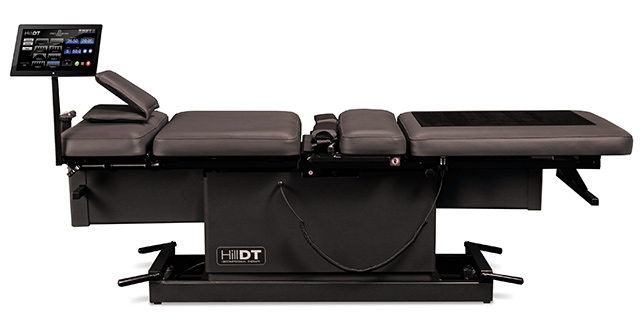 With over 15 years of clinically-proven success, The Hill DT table is computer-controlled with set programs and sophisticated load sensor technology that detects a patient's approaching threshold. By using this table, muscle guarding is minimized. The process is gentle, smooth, and safe with the potential for dramatically better outcomes.
A Highly Researched Modality
Spinal decompression is a well-proven, studied prescription of care that could produce results that may be life-changing.
There's been considerable research done on the benefits of this therapy. Below are links to some of the many studies that have been done: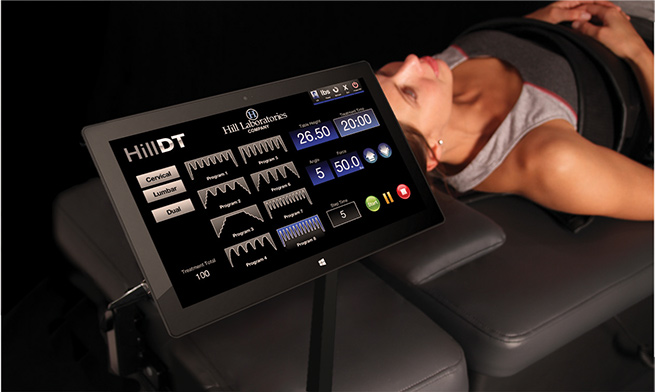 What To Expect
Dr Helen (Chiropractor) will delve into each patient's specific case history to gain a thorough understanding of the issues each patient is experiencing. She is renowned for her considered approach to care, always looking to gain a detailed understanding before tailoring a treatment plan that's specific to each patient.
If our chiropractor determines that you are a suitable candidate for spinal decompression and you would like to begin, she will provide you with your plan of care.
Frequently Asked Questions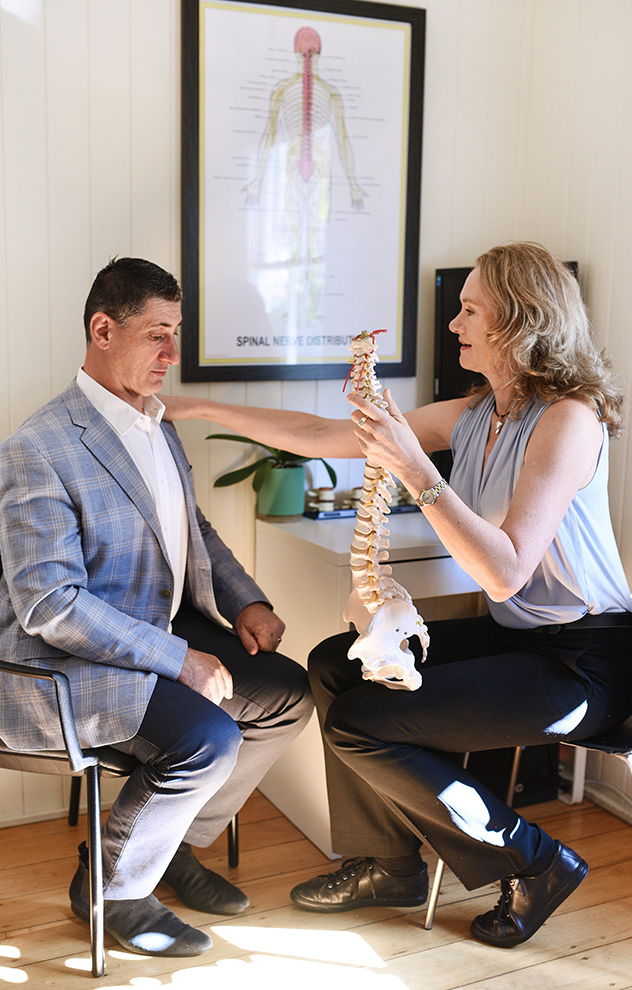 Book an Appointment
Contact us today to schedule an appointment for spinal decompression Newmarket!
Spinal Decompression Newmarket, Brisbane Northside, Wilston Ashgrove QLD | (07) 3356 1090